Chicken Recipes For Kids
This is a special section with just chicken recipes for kids!


---
---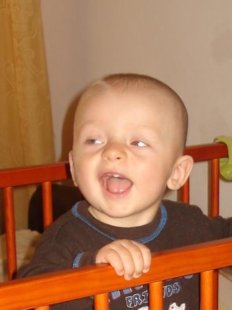 Kids can be frustratingly fussy eaters!
Moms know that it can be a challenge, sometimes, to get kids to eat anything at all.
But we need to remember that kids are not adults, and they're going to have much smaller appetites.
Depending on their age, they may still not be using forks and knives. Given a choice, many would just as well use their hands!!
So my very special recipes are perfect for tiny hands and small mouths with tiny appetites, because they come in small portions.
They're lots of fun as well!


Do You Have A Special Chicken Recipe
For Your Little One?!
Start Something!!
Tell the readers all about it...
especially all the fun stories!
---
Chicken Sandwich For Kids
Kids will love grilled cheese sandwiches. Well here is a fantastic change from the norm they'll love even better!!
Baked Chicken Breasts with Chips and Mayonnaise
Kids love surprises so chances are this dinner will go over like gangbusters! Watch their faces light up with delight as they enjoy your masterpiece!
Grilled Chicken with Mac and Cheese
Who doesn't love a mac and cheese recipe? With Chicken?! And why not? Kids love simple meals.
How To Make Chicken Nuggets!
This is a great start because kids just love chicken nuggets because of their fun bite size shapes. So here's a healthy alternative. But make very sure you have a look at the next recipe below before you start! You'll find out why....
Dipping Sauce for Chicken Nuggets!
Of course, you'll just have to make this! It's really easy, and your kids will have so much fun with this!
Chicken Muffins
An unusual treat, for sure, but once you try these gorgeous chicken muffins, you'll want to make them often...so will your kids!
Chicken Balls!!
What can I say? This is a really super fun treat for kids!
Mexican Chicken Drumsticks
The slightly older set will welcome this chicken recipe treat. It's a zesty alternative from ordinary chicken dishes.
Pasta With Pesto Recipe
This chicken pasta delight will keep kids occupied by stealing from each other!!
Spinach Chicken Sandwich With Mushrooms and Cheese
For mom's up to the challenge, here's a recipe that's sure get spinach converts!!
Chicken and Vegetable Recipe
For my little nephew (he's the cutie you see at the top of the page!), this is an easy and colourful feast to make.
Return from Chicken Recipes For Kids
to Easy Chicken Recipe Ideas