Romantic Recipe For Shepherds Pie!
Is a recipe for shepherds pie really romantic?
If you use your imagination it can be!
Interested?!...OK...here's how:

---
---
To be more romantic this time we use individual portions when baking this recipe. You'll see what I mean once we get to the directions...
We keep things elegant and simple with a just a few tasty ingredients.
Of course we'll be using chicken instead of hamburger. I think it's more romantic :)
Finally, for just a different touch, we'll sweet potatoes instead of the standard regular potatoes.
Ready? Here we go!...


Ingredients (Serves 2 pie's):

2 chicken breasts
1 medium onion
5 tbsp butter
1 tbsp cooking oil
2 sweet potatoes
2 carrots
½ cup of peas
paprika
parsley sprigs
salt and pepper to taste


Directions:

To start our recipe for shepherds pie preheat your oven to 180°C/360°F.
Peel and wash the onion. Cut into small slices.
Over medium heat, add 2 tablespoons of butter and 1 tablespoon of oil into a pan. Saute the onions until they caramelize. (The onions get a light brown color without burning).
Wash the chicken thoroughly and dry with paper towels. Cut the chicken into medium chunks. Add the chunks to the onion and saute as well.
While sauteing, add some salt and pepper to taste. Then add a light touch of paprika.
Also slowly add water just to cover all the ingredients just a little bit. This will give us the gravy.
In the meantime, we can prep the veggies. Peel and wash the carrots. Cut into small round disc shapes.
Add the carrots on top of the chicken and onions but don't mix! When the carrots are getting heated add the peas on top. Again don't mix! Just let everything warm up.
Everything should be well heated but still soft.
Now on to the sweet potatoes. Peel and rinse the potatoes. Cut into medium-large size chunks. Pour 5 to 6 cups of water into a cooking pot and add 1 teaspoon of salt.
Boil for about 15 - 20 minutes so that the potatoes completely cooked and soft.
Once that's done, drain the water. Place the pot (with the sweet potatoes in them) back to the stove over very low heat and add the rest of the butter. Let it melt. Mash the sweets using a potato masher. Adding a tiny bit of salt and pepper to taste.
Now because this is dinner for two(!) we'll use two small baking dishes like the one shown here.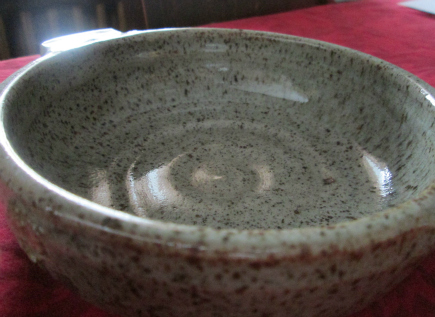 Place the chicken and veggie mixture in the dishes. Make sure you include enough of the juicy gravy we've been making. On top of this, spread some of the mashed sweet potatoes we've just made. Garnish or sprinkle with parsley.


Place both dishes in the oven for 15 minutes.


My Chef's Tips:

Because the baking dish will be hot, have two plates ready on the table. Place each baking dish on the plate.
This will finish off our recipe for shepherd's pie with sweet potatoes and chicken.
Serve our little feast with some white wine and a little garden salad.
Use your imagination! ;)
Return from Recipe For Shepherds Pie
to Chicken Recipes For Two

Return to Easy Chicken Recipe Ideas