Oven Fried Chicken Recipe:
Shower and Bake!!


This oven fried chicken recipe is a real time saver. When I want to spend just a little bit of time elsewhere, this is the perfect easy chicken recipe.

---
---
For instance, when I have guests over, I can actually have some time to sit down and talk with them, instead of frantically running around.
Or, if they're arriving later, I can even take an extra shower to get ready for the evening!!
Or...if they're here already, and I still like to take a shower, I'll tell them to keep an eye on things. If they don't like the idea, I'll say: "Look! If it burns, you don't eat! So, take your choice!!"
Actually I've never had to tell my guests that! Only my Chef!!


Ingredients (Serves 6 ovens):
500 g of chicken breasts
2 cups dry bread crumbs
¼ cup of oil
½ teaspoon onion powder
1 tsp. celery or onion salt
1 tablespoon of finely chopped parsley
Salt and pepper to taste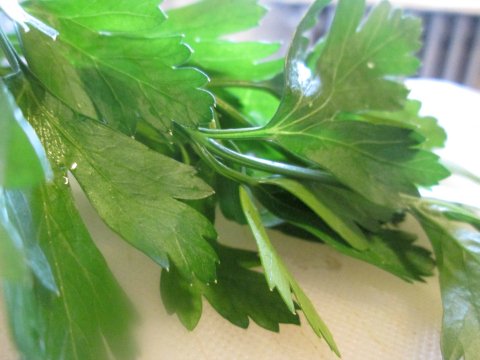 Directions:
Preheat your oven to 180°C/355°F.
Wash the chicken breasts thoroughly in cold water. Dry with paper towels. Cut the chicken into medium sized pieces.



Combine the bread crumbs, oil, onion powder, celery salt, parsley in a medium bowl and mix everything well.



Place a medium sized skillet over low to medium heat. Add one teaspoon of oil into the skillet. Moisten the chicken pieces in water and roll in the coating mixture.



Sauté your chicken pieces to get a very light golden color.


Then, when that's done, place the breasts in a greased baking pan. Bake for about 30 - 40 minutes, until tender. Do check from time to time to make sure everything is baking smoothly.
Also, a nice variation is to add a little butter on the baking chicken.


My Chef's Tips:

A simple fresh spinach salad is great tasty addition to this oven fried chicken recipe.
Serve with potatoes, baked or mashed, your choice.



And if your feeling a little fancy, add some fresh dinner rolls!!!
So… nasolodzhuy̆tesya!
Return from Oven Fried Chicken Recipe
to Fried Chicken Recipes
Return to Easy Chicken Recipe Ideas