My Surprise
Chicken Tikka Masala Recipe!
Chicken Tikka Masala Recipe! My Indian cuisine specialty!
I love to surprise my Chef, and my readers too. Keep reading...


---
---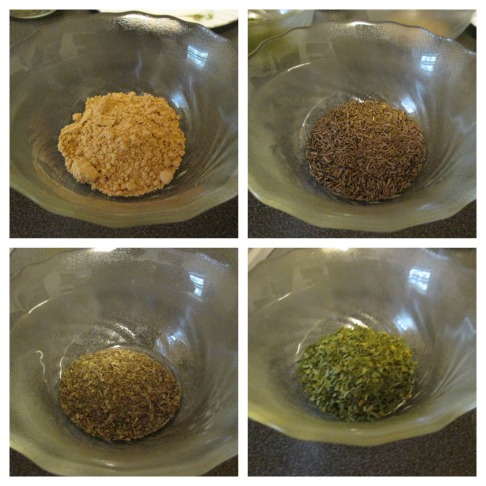 If you like hot, spicy cuisine, this is great. This recipe is based on Indian spices like cumin and turmeric.
With recipes like this, chicken will never be boring!! You'll always discover new tastes and ideas when you visit my pages. I hope that I inspire you to experiment with your own ideas too...
By adding fresh lemon juice to this chicken tikka masala recipe, it will taste like heaven!! And it will give the dish a lot of flavor and freshness too.
This recipe is a great excuse to just do away our regular humdrum routine that we all sometimes have, and just do something different!
What's the result?
A lovely flavor and a surprise treat for your family and friends.
You'll be very proud of yourself.


Ingredients (Serves 3-4 Tikkas):
3 chicken breasts
2-3 tablespoons of oil
½ teaspoon chopped ginger
a handful of fresh coriander, chopped
juice of 1 medium lemon
lemon zest (grated lemon peel)
1 medium onion, chopped
½ tablespoon of chili
1 teaspoon of turmeric
½ tablespoon of cumin
3-4 tablespoons of natural yogurt
2-3 tablespoons of tomato paste
1 tablespoon of freshly chopped parsley
Salt and pepper to taste


Directions:

Warm some of the oil in a skillet. Add the chopped ginger, chopped coriander, lemon juice and lemon zest. Sauté for one minute (over medium heat) and set aside.
In a separate pan, warm the rest of the oil. Cut the chicken breasts into medium sized cubes and add into the pan. Sauté until golden and crunchy.
Remove the chicken from the pan onto a plate and set the plate aside.
Now, into the pan we just sautéed the chicken, add the chopped onion and chili. Sauté for 5 minutes.
Add the turmeric and cumin. Stir and sauté for one minute.
Stir in the yogurt. Now we add the previously cooked lemon and spice mixture we set aside after we started.
Finally, add the tomato paste and cooked chicken.
Sauté for about another 5 to 6 minutes. Mix well from time to time.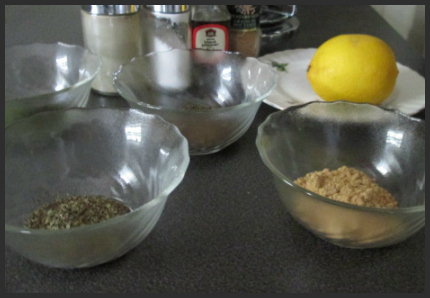 Serving Suggestions:
Serve our exotic cuisine with brown rice! I like this choice much better than white rice because has it has more vitamins. And it's more beneficial for everyone.
Fresh green salad with some peach or mandarin added, will add a nice touch of sweetness to our chicken tikka masala recipe.....
As well as a nice taste surprise!! Oui, Chef?
Return from Chicken Tikka Masala Recipe
to Fried Chicken Recipes

Return to Easy Chicken Recipe Ideas