Chicken Piccata Recipe
(Without the Capers!)

Why am I making a chicken piccata recipe?


---
---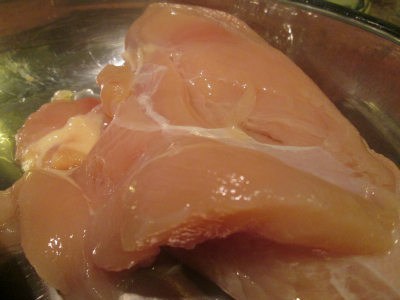 I know a lot of my readers love Italian food! I can empathize with that because I do too!
So I'm going to make chicken piccata - but without the capers. This is because of an extra special request by my Chef!
My Chef's never visited Italy. But I have! And I know when they make piccata over there, they use veal. And while the chicken variation is nothing new, this is, after all, a chicken recipe site - an easy chicken recipe site at that!
Before you start, have a look at my serving suggestions below to decide what you'll have with this dish.
The ingredients are also super simple. I'm sure you have these on hand already.

You can make this in less than half an hour!! As you will see, this is super easy to make.
And it's absolutely tasty (Right Chef?!)
Easy and tasty! What more could you ask?!!


Ingredients (Serves 4 piccatas):

2 large boneless, skinless chicken breasts
⅓ cup flour
Salt and pepper to taste
4 tablespoons olive oil
4 tablespoons of butter
2 tablespoons grated cheese (your choice!)
½ cup of fresh chicken stock
3 tablespoons of lemon juice
2 tablespoons of parsley (chopped)


Directions:
Wash the chicken breasts thoroughly and dry with paper towels.
Cut the chicken breast halves horizontally, and splay them open. If you like, you can slice them in half - which would give you four pieces.
Next tenderize them. To keep chicken pieces from flying all over your kitchen, put the breasts between two pieces of plastic wrap.
This recipe works best if the chicken is about a quarter inch thick!
Mix together the flour, salt, and pepper.
What we're going to do is saute the chicken, set it aside and create a sauce from the leftover cooking juice. This is what a piccata recipe is!
Rinse the chicken pieces in water. Dredge them thoroughly in the flour, salt and pepper mixture until well coated.
Heat the olive oil and 2 tablespoons of the butter in a large pan over medium high heat. Add the chicken breasts. If you don't have enough room for all four at once, do two at a time.
Saute well on each side for about 3 - 4 minutes per side.
Remove from the pan and set aside on a plate.
Saute the rest of the breasts if your pan was too small. Place them on the plate with the others, cover and keep warm.
Now, to the leftover juices, add the chicken stock, lemon juice, and grated cheese. If there is any dried residue on the pan, we can use this for the sauce by gently scraping it off.
Use a whisk to blend everything well together. Add the rest of the butter and blend that in too. Your sauce should have a nice slightly thick consistency. If not, you can add a bit more grated cheese.


Serving Suggestions:
This dish goes great rice or pasta - and a green salad, of course!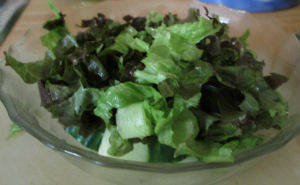 To serve, place the chicken on a plate with either rice or pasta. Pour some of that delicious sauce over top of both. Sprinkle with parsley.

And there you have it - my chicken piccata recipe - without the capers!!


Return from Chicken Piccata Recipes
to Fried Chicken Recipes

Return to Easy Chicken Recipe Ideas