Surprising Chicken Marinara!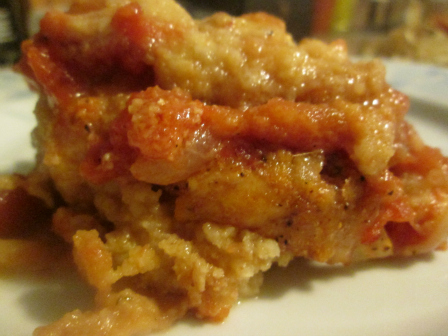 Chicken Marinara is one of my favorite types of marinara recipes!
Can you guess?
So imagine my happy surprise when I received this recipe from my sister-in-law Małgorzata! She is also a great cook - just like me.
---
---
She really loves my website. She was so nice to share this lovely recipe! I hope you'll enjoy too!
Because this is a baked recipe, it means less work for you, and more time to spend with your family.
I recently served this at one of my dinner parties with Ela and Piotr. It was a wonderful success.
But...
The only way to know for sure? How it really tastes?
You'll just have to make it! :)
I promise you're going to love it!!


Ingredients (Serves 3-4 marinaras):

4-6 boneless chicken thighs
4 tablespoons olive oil
2 garlic cloves, chopped
3 shallots, peeled, chopped
1 can crushed tomatoes
2 teaspoons dried oregano
¼ teaspoon dried crushed red pepper
½ cup chopped fresh basil
¾ cup breadcrumbs
3-4 tablespoons grated cheese
2 eggs, beaten
3-4 mozzarella cheese
Salt and pepper to taste
Fresh parsley


Directions:
Preheat oven to 350° F/180°C.
Heat 2 tablespoons olive oil in heavy large saucepan over medium heat. Add garlic and shallots and sauté until tender, about 4 minutes.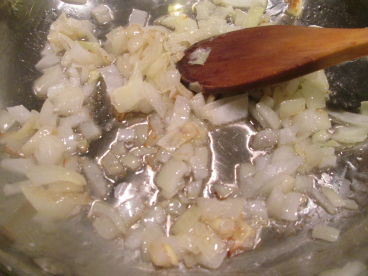 Add tomatoes, oregano, and crushed red pepper.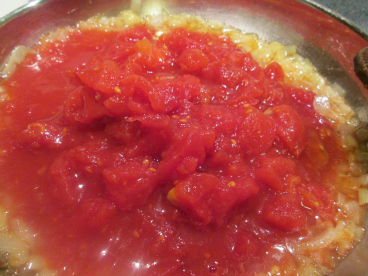 Simmer until sauce thickens, about 10-15 minutes. Mix in basil and season to taste with salt and pepper.
Set aside.
Wash chicken thighs. Dry with paper towels and set on a plate like I've shown in the picture.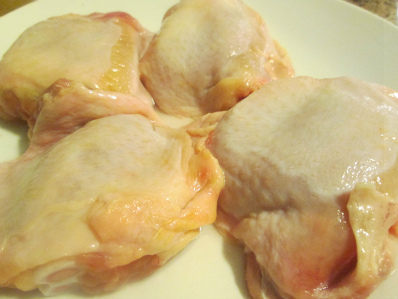 Blend bread crumbs and Parmesan cheese in a small bowl.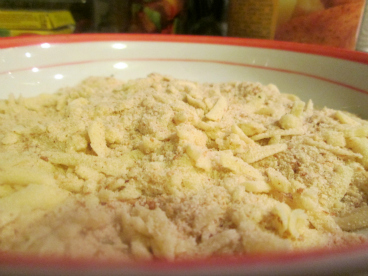 Place eggs in a very shallow bowls. Coat the chicken thighs with eggs.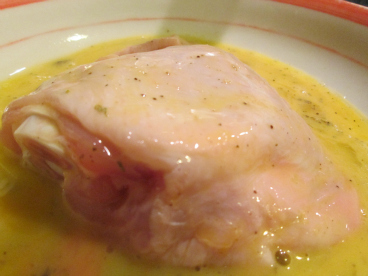 Then coat with the bread crumb and cheese mixture.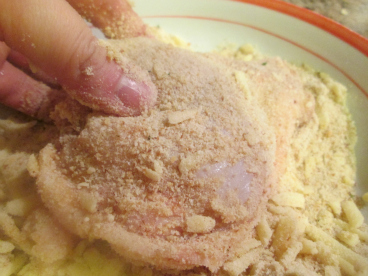 Heat the final 2 tablespoons of oil in another large skillet over medium-high heat. Add chicken and sauté until golden brown and cooked through, about 3 - 4 minutes on each side.



Place the chicken thighs on a serving baking dish. Add the marinara sauce over the chicken.



Next added some more of the grated cheese. (If you like, it might be a good idea add a little extra cheese. It can be sooo yummy...) Cut the mozzarella cheese in slices like I've shown and top the dish.



Bake for 20 minutes so cheese has melted and got golden colour....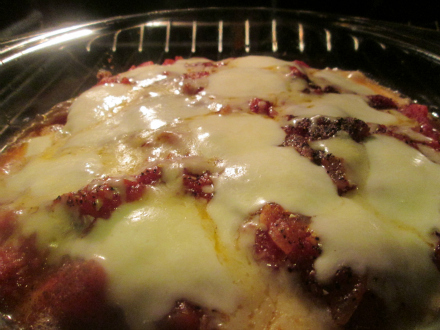 My Chef's Tips: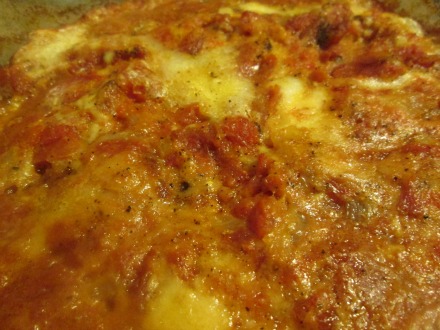 Serve our chicken marinara with pasta if you like!

But it tastes great by itself. Right Chef?
Return from Surprising Chicken Marinara
to Baked Chicken Recipes

Return to Easy Chicken Recipe Ideas