Chicken Fried Rice Recipe



This Chicken Fried Rice Recipe is easy as 1-2-3!
Believe me - it really is just that easy!


---
---

You can see for yourself when you look at the directions: Rice, broth, and chicken. Of course there are some details that make these plain ingredients magic and sparkle.
This is a great meal to make when you get last minute company over to your place. My Chef saved the evening by making this when friends dropped by to say hi without warning!


Ingredients (Serves 4 "Rices"!):
4 boneless, skinless, chicken breasts
...or...
4 boneless, skinless, chicken thighs
2 onions
5 medium mushrooms
2 tablespoons of butter
2 tablespoons of oil
2 tablespoons of shredded cheese
100 g of dry basmati rice
1-2 tablespoons of flour (optional)
The Sauce:
1 cube of chicken bouillon
4 cups water
2 teaspoons mustard
salt and pepper
2 tablespoons of dill
...or…
chopped green stalk off green onions


Directions:
Pre-heat oven to 350°F/175°C.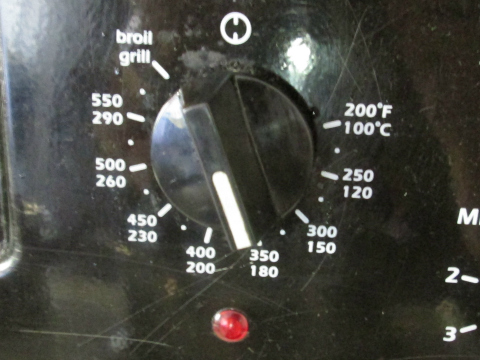 Boil the 4 cups of water. When it's boiling break the chicken bouillon cube into the water. Stir well until it dissolves. Remove from heat when done.
Into a baking dish, pour the basmati rice.



Add 2 cups of the chicken broth we just made (and put the rest set aside for now).



Stir the rice mixture well. Cover. Put into the oven forty minutes. Keep oven closed the entire time. (That mean's 'Don't Open It At All, Chef!') Remove from oven when done.



Peel and wash the onions. Chop them coarsely. Sauté them in a pan with the butter and oil over low-to-medium heat.



Wash and dry your mushrooms. Cut into slices. Add them to your sauteing onions.



Wash the chicken breasts (or thighs) thoroughly. Dry with paper towels. Cut the chicken into bite size pieces.
In a separate pot, saute your chicken pieces.



When they are a golden brown color, add them to the sauteing onions and mushrooms.



Add the remaining 2 cups of the chicken broth. Cook for another 15 to 20 minutes on a medium heat.


Next add in the mustard. Also add some salt and pepper to taste. Simmer over low heat for about five minutes.

Then, add 2 tablespoons of shredded cheese. Stir everything well and cook for another 2-3 minutes.
Monika's Tip:
If your chicken sauce is too liquid add 1 tablespoon of flour mixed with 1-2 tablespoon of water in a small bowl. Then add this flour mixture to your sauce and stir well. Cook for 1-2 extra minutes.
Chop your dill (or green onion pieces) and add to the cooking chicken.


My Chef's Tips:

To serve our chicken fried rice recipe, pour your chicken sauce in a bowl. Then top with the baked rice. Decorate with chopped dill, or chopped green onion.
Serve with green salad. Very tasty and easy to make.



Bon appétit!
Return from Chicken Fried Rice Recipe
to Fried Chicken Recipes
Return to Easy Chicken Recipe Ideas