Chicken Drumstick Recipes
With Honey and Nuts

You want easy?
With my chicken drumstick recipes, you need look no further!
---
---
Yes - I've decided to take it easy today. Sometimes we all have a crazy week. Right, Chef?
You might say this page can be thought of as a "how to cook chicken drumsticks" primer. The basic steps for making them are all on this page. Only your spices and ingredients change.
So - some of my favourites are honey and nuts (My Chef is laughing now because he thinks I'm nuts. Boy is he gonna get it later!)
Well then, why not use all these together with some chicken?! I must be nuts not to try that!! (OK Chef you're safe this time...)
And these are ingredients that we usually have in our kitchens all the time.
Kids, too, will certainly love these sweet chicken drumsticks with honey... what will they say: "Yummy in my tummy!"
With a recipe this easy, promise me, you'll share it with others! And I promise you, they'll love you for it!
Let's get started!

Ingredients (Serves 3 drumsticks):
5-6 small chicken drumsticks
3 tablespoons butter
400- 500 g of honey
1 teaspoon paprika powder
1 teaspoon garlic powder
100 - 150 g of nuts
Salt pepper to taste

Directions:

Place a saucepan over low to medium heat, and melt the 3 tablespoons of butter in the pan. Add the honey. Mix all the time so you keep everything from burning.
Next we'll add the spices one by one.
First add the paprika powder - you can use less than one teaspoon if you wish. The same thing goes when you add the garlic powder.
Finally add a just tiny bit salt and pepper to taste.
After all the ingredients are thoroughly mixed, remove the pan from heat and leave it set aside for now.
We're now going to chop all the nuts into a medium size - not too small, not too big. Just right!
Pre-heat the oven at 250°C/482°F.
Next bring out a baking dish and brush lightly with some cooking oil. This will prevent the chicken drumsticks from sticking and burning.
Arrange the drumsticks in the baking dish so they're not touching each other.
Now pour over some of the honey mixture we set aside before and make sure the drumsticks are coated. Turn the drumsticks over and coat them with the remainder of the honey mixture.
Then sprinkle the chopped nuts on the top of each chicken drumsticks. Make sure to coat them as evenly as you can.
Bake them in the oven for 30 minutes. Check very often to prevent them from burning. This is the standard method for baking chicken drumstick recipes.
And that's it!
You see how easy it was!?
Very easy.
You will be proud of yourself, too! And so will your family and guests!
Serving Suggestions:
Chicken drumstick recipes like this are great when it's a hot day (like today as I write this!)
So serve with some cold refreshments like lemonade or iced tea.
And as always, a nice simple salad will be a great match with a nice, easy recipe like this.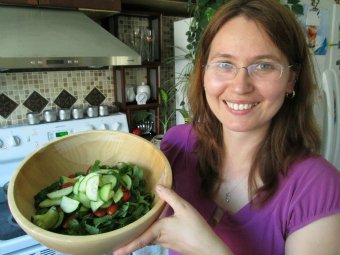 You wanted easy? This is your reward!
From me to you. Enjoy!
Return from Chicken Drumstick Recipes
to Baked Chicken Recipes

Return to Easy Chicken Recipe Ideas