Ukrainian Borscht Soup Recipe!
Chicken??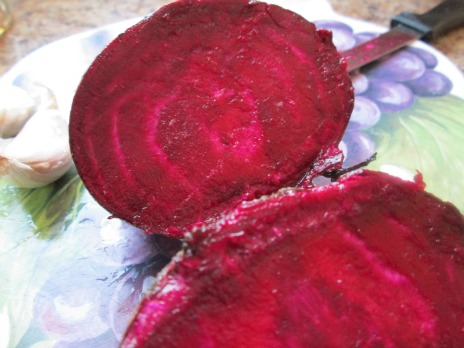 This Ukrainian borscht soup recipe has very special place in my heart!
Why? I hear my Chef ask!
I made this my first time this way when I went to cooking school in Poland! And from that day on, I've loved this soup very much.
---
---
But why is this soup recipe particularly Ukrainian? asks my Chef - again!
Simple. Because this borscht soup recipe comes from Ukraine. It's one of their national dishes. It has, of course, migrated to Poland. But the original ingredients have been changed in many ways, reflecting Polish taste.
So I'm using original Ukrainian ingredients which I love very much!
You will too. This is a different kind of soup with so many veggies. It's so perfect for fall and winter seasons.
I have promised to write this recipe out for my friend Damian too, so here you go!
But, I hear my Chef say, Where's the Chicken? (My Chef is asking lots of questions today!)..
Not all my recipes have to have whole chicken in it, lol!
Anyway Chef, check our ingredients!!! Chicken broth. Don't you see! We still have the flavor of chicken.
How do you make chicken broth?
You can buy it prepackaged.
Or (much better!)...
...Save the leftover bullion from any of my other chicken soup recipes on my site and you're all set!


Ingredients (Serves 5 Borschts):

100 g mung beans
3 regular size red beets
250 g white cabbage
5 g of dried mushrooms
2-3 medium sized carrots
1 medium leek
1 small celery stalk
2 large potatoes
Bay leaf
a pinch of allspice
30 g of tomato paste
1.5 litres of chicken broth
1 teaspoon of butter
150 g sour cream
1 tablespoon of flour
25 g smoked bacon
15 g sugar
salt and pepper to taste
1 tablespoon of dill


Directions:

Wash and soak beans for at least 8 hours.
After soaking place the beans in a cooking pot and pour enough water just to immerse the beans. Cook over medium heat for 30 minutes. They should be soft when cooked. Place them aside to add to the soup later.
Next, cook beets in their skins. Cook over medium heat in boiling, lightly salted, water, covered, for about 35 minutes. You can always check with your fork if the beets are cooked enough and tender.
When done, remove the beets. Peel them and cut into thick strips. Place them aside to add to the soup later.
Shred the cabbage. Place aside as well.
Place the dried mushrooms in a cooking pot and just cover with water and a little bit of salt. Cook for 10-15 minutes over medium heat. We use dried mushrooms because they give a different flavor than regular white mushrooms. Place aside when done.
Clean the carrots, leek, potatoes and celery.
Slice the carrot into round slightly thick disks. Peel and slice the potatoes in the same way.
Slice the entire leeks including the green parts. Chop the celery into small chunks.
We place all the four veggies in a large cooking pot. We then add only half a litre (0.5 litres) of chicken broth. Place in the bay leaf and allspice also. Cook over medium heat for half an hour. The veggies should be tender.
After the half hour is up we start adding all our previously prepared ingredients:
First we add the beans without their water. Stir gently to mix well.
Next we add the beets, cabbage and the mushrooms. Use the mushroom water too because it has a lot nice lovely mushroom flavor left in it. Pour in the rest of the chicken broth.
In a large frying pan add the butter. Pour over the tomato paste. Heat both over medium heat for one or two minutes. This give the tomato paste extra color and flavor.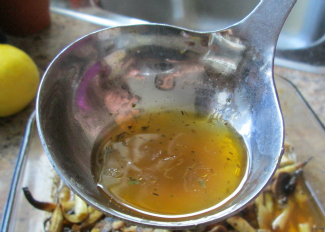 Using a soup ladle, scoop out one ladle of the chicken broth from the simmering veggies. Pour this over the tomato paste and mix well with a cooking spoon. Finally pour all this back into the cooking veggies and chicken broth.
In a medium bowl, mix the flour with the sour cream thoroughly. Add a little bit of chicken broth and mix well. Then add this mixture to the cooking veggies and broth. Stir. Cook for one to two minutes.
Slice the bacon into small strips. Saute in a small pan for 3-4 minutes over medium heat until slightly crispy. Add into the soup.
Season to taste with salt, pepper and sugar.


Serving Suggestions:
When serving our Ukrainian borscht soup recipe, add some finely chopped green dill.
Remember to do this after ladling out the soup into your serving bowl. The dill will give a very nice taste to your dish!
Do I hear any more questions, Chef?!!
I hope you will enjoy my special borscht soup recipe. Let me know!!
Return from Ukrainian Borscht Soup Recipe
to Chicken Soup Recipes

Return to Easy Chicken Recipe Ideas