Baked Chicken Legs
With Belgian Endive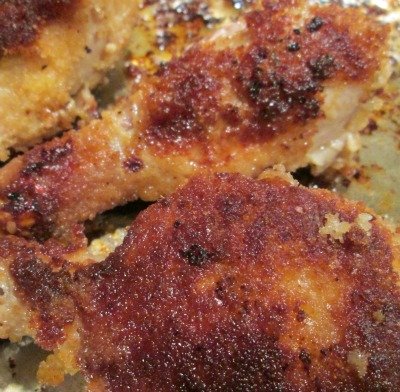 What's so special about baked chicken legs?
I love simplicity and fresh homemade meals. I've learned that from my mom, and when going to culinary school.

---
---
So now I'll share with you a very simple and delicious chicken legs recipe. This is great to have after work, even if you're tired! This is a really easy recipe to make, gets done fast and the result is guaranteed!
With this dish I'll add some endive and tomatoes. And if you can, use fresh tomatoes. Because, then, you'll make it more often! :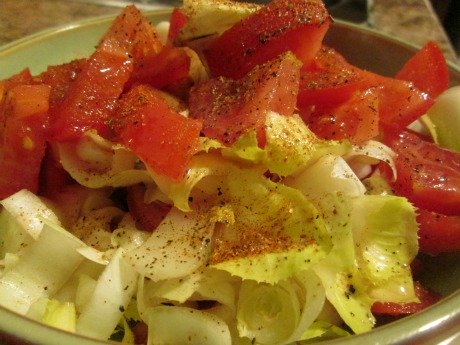 Your kids will love this too. You'll be surprised with the simplicity and the final results with this recipe.


Ingredients (Serves 5 legs):

10 chicken legs
3 - 4 eggs
1 cup of  breadcrumbs
15 grams of grated cheese
1 cup of oil
2 cloves garlic
Juice from lemon
Salt and pepper to taste
1 teaspoon of Vegeta seasoning
3 endives
1 tomato
1 tablespoon of fresh parsley


Directions:
Wash the chicken legs thoroughly. Dry with paper towels. Set the legs aside.
Wash your eggs.
Set up 2 plates. On the first one add 2 eggs and beat them with a fork. When we work with this recipe, we'll be using up the egg mixture, so we need to add more eggs later.
To the eggs add some salt and pepper to taste, and some Vegeta. This adds greatly to the flavour of this dish!
On the second plate add the breadcrumbs and the cheese.
Next place a large frying pan over a medium heat and add 3-4 tablespoons of oil.
Coat your chicken legs with the eggs just like in the picture below.


Roll your legs over the plate with the breadcrumbs and cheese. Mix well gently and put your legs into pan.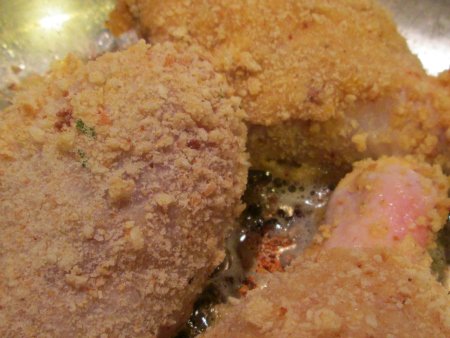 Saute for 3-4 minutes on each side until you get a nice golden color.

The chicken will become crunchy and juicy inside.
While you're making the salad, we'll finish by baking them in the oven at very, very low heat.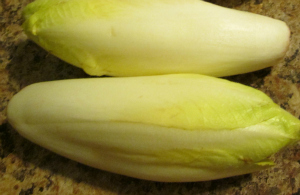 Rinse your endives and dry well. Have a nice bowl ready to add all your salad ingredients.
Cut the endives into bite size chunks and add to the bowl.
Rinse your tomatoes. Cut into cubes. Mix with Belgian endives.
Chop your garlic into very small pieces and add into your salad.
In a small bowl mix the rest of the of oil with the lemon juice. Season with salt and pepper, and mix well. Set aside.
Before serving, remove the chicken legs from the oven, and put them on the plate covered with paper towel. This will absorb any leftover oil from the legs.


My Chef's Tips:

OK now we're ready!
Prepare your plate:
Add two chicken legs. Place some of the endives salad beside it. Pour over some of the dressing and add some fresh chopped parsley.
There we have it!
Baked chicken legs. Ready to eat, fast and easy! Guaranteed! :)
Return from Baked Chicken Legs
to Baked Chicken Recipes

Return to Easy Chicken Recipe Ideas